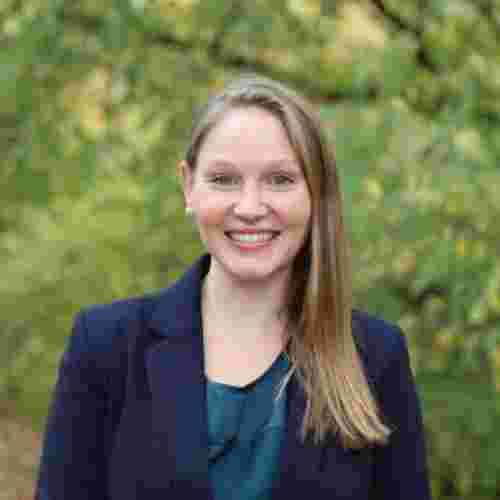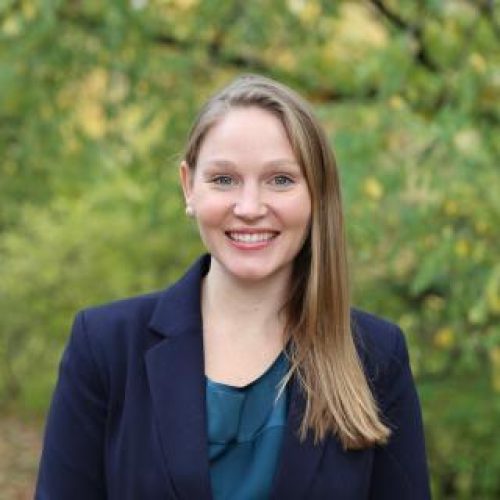 About Kaitlin Anderson
Dr. Anderson is currently an Evidence Advisor in the Office of Strategic Partnerships, within the North Carolina Office of State Budget and Management. She earned a bachelor's degree in finance, accounting, and economics from the University of Virginia. She worked as a senior financial analyst at Bank of America before joining Teach for America to teach high school mathematics in rural Arkansas. She earned her PhD in education policy from the Department of Education Reform at the University of Arkansas, where her research focused on student discipline in the state. After graduate school, she worked with EPIC as a Post-Doctoral Research Fellow, and then at Lehigh University as an Assistant Professor of Educational Leadership.
Her research focuses on issues of equity and opportunity in educational organizations. Specifically, she evaluates local and state policies and programs, with much of her work focusing on assessing discipline disproportionalities for underrepresented groups and the impact of discipline policies and alternative discipline approaches on important student outcomes. Her work has been published in peer-reviewed journals, and she has contributed to policy briefs and reports providing timely, relevant research to state policymakers and educational organizations.
Evidence Advisor
Office of Strategic Partnerships, North Carolina Office of State Budget and Management